Community of Christ homepage
Church at 205 Pecan Boulevard, McAllen, TX 78501
Community of Christ is a worldwide church with a mission to "proclaim Jesus Christ and promote communities of joy, hope, love, and peace."
---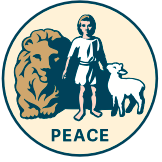 Community of Christ contacts
Community of Christ rating
★ ★ ★ ★ ★ (2 reviews)
How would you rate Community of Christ?
☆
☆
☆
☆
☆
Vacancy Community of Christ (jobs):
Coming soon
Community of Christ photos
Make a Donation to help this Church!
Your tax deductible donation will help further mission to Community of Christ on site alluschurches.com

Last reviews about Community of Christ
in McAllen, TX
Add your review. Your feedback helps to get feedback and an honest opinion about the Community of Christ.
Thanks to the reviews, people get the knowledge of mistakes or warmth and delight of gratitude.
★ ★ ★ ★ ★

First, the address is wrong. The church is located at: 134 Fern, McAllen, Texas 78501

Small congregation but warm hearts and lots of Spirit. A Christ centered church. All are welcome to all services and functions.

Added January 12, 2020 by Lonnie Caldwell

★ ★ ★ ★ ★

Correct address is 134 E. Fern in McAllen TX 78501. Community of Christ is not associated with Church of Jesus Christ of Latter Day Saints.

Added July 10, 2017 by Anna Ruggles
How would you rate Community of Christ?
☆
☆
☆
☆
☆
Community of Christ website info
Website address: cofchrist.org
Website title: Community of Christ homepage
Website description: Community of Christ is a worldwide church with a mission to "proclaim Jesus Christ and promote communities of joy, hope, love, and peace."